About Me
Resizing Temps
If Need be, You may resize my templates as I know they are quite large. I do that to suit everyone's needs. All I ask is Just dont rip them apart or claim as your own. Thanks all. Huggies xoxo, Pooker
Thursday, February 23, 2012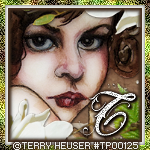 Woohooo
It has been a long time coming with this beautiful tube. I have had some comp issues as some of you know, but I am so glad I finally got a chance to work with this beautiful piece of art!
Weeeeeeeeeeeee!
This gorgeous tube belongs to the wonderful and talented Terry Heuser. It's called Natural Beauty.
You can purchase this piece over at The PSP Project as well as some of her other pieces she has over there. You will def want to swing by and check it out!
Also make sure you take a look at everything thats going on over there too, from tubes, kits, prepaids and sales. You will be in heaven!
Hope to see you soon.
Hope you likes and Lot's of love,
My Licenses
CDO-1783
BHS-315
BJ0528
AMIKABA
PA0250
CI0044LM
CM-199KB
AC573
DSI920
KG1212
PFD_Pooker
ZZT621