About Me
Resizing Temps
If Need be, You may resize my templates as I know they are quite large. I do that to suit everyone's needs. All I ask is Just dont rip them apart or claim as your own. Thanks all. Huggies xoxo, Pooker
Sunday, September 2, 2012
As you all know very well by know that Zindy is my fav artist to play with lol,
I have made so many creations using her work, and I know I will be making even more as I keep going!
Here are two forum sets below I just recently made! I told you all I would be making some Autumn/Fall tags lol. There was no way i was missing out on this season!
It's My Fav Season Of All!
So below each set I will write a lil bit on the set and then keep scrolling for info below. Some cool stuff! YAY!
And Of course you can get it at Zindy's Store.
I really liked how this set above came out, I didn't plan for it to be like this which I think is even better actually, I love how you can sometimes let your mind wander and let you hand be free to do what it wants! it doesn't happen often for me, but so glad it did on this one lol YAY!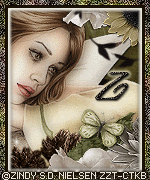 This set above came out ok, I wish I did the lettering better, but so happy to use this tube again!
I dont remember the last time I used it and thought it would be a perfect Autumn tube!
And of course its another of Zindy's beauties!
Now this here is a special month for Zindy!
It's Zindy's Shop 6th Anniversary!
YAY How cool is that? So make sure you swing by all the links I am gonna provide ya cause you never now what you might find! I encourage Taggers and Non taggers alike!
She has so many wonderful pieces in her store for us to play with or for us to own and put in our Home!
Zindy Also has some amazing Specials going on in her store and I swear you dont want to miss it! Please check it out!
Amazing Amazing Stuff!
On her Facebook Fan Group there are lots of goodies going on as well, Contests, Games, and more!
Ok finally let me link you all! Weeeeeeeeeeeeeeeee!
Thanks all for stopping by!
Lot's of love,
My Licenses
CDO-1783
BHS-315
BJ0528
AMIKABA
PA0250
CI0044LM
CM-199KB
AC573
DSI920
KG1212
PFD_Pooker
ZZT621